Jewelry labels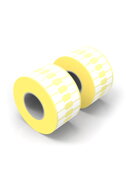 Labels Designed especially for marking jewelery. There are several variants of self-adhesive labels. Special shapes prevent leaving glue remnants after removing the label. The roll design is the ideal choice for a large number of markings.                                                                   



Technický list 1       Technický list 2          Technický list 3
No product matches current filter.
There are no products in this category.