For all types printers
__________________________________________________________________________________________________________________________________________
__________________________________________________________________________________________________________________________________________
A4 labels - for all printers
416 items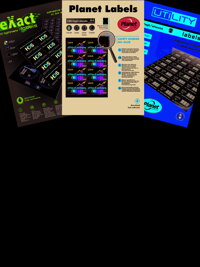 White, color and design self-adhesive labels for your marking. Labels can be used in conventional laser and inkjet printers. In our extensive offer of sizes and materials, you will surely choose what you need. In addition to special materials, we offer three variants of standard white labels (UTILITY economy series, Gold center in the KIPEX line and the highest quality in the PLANET ONE ).


No product matches current filter.
There are no products in this category.