Skladování / Logistika / Balení
Využijte také našich skladovacích a manipulačních služeb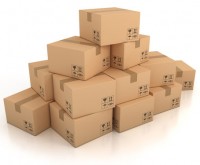 Our services are based on years of experience with product marking, which gives us a large number of satisfied customers. Our own packaging, logistics and warehousing facilities have provided further experience to create a stable backdrop to provide our customers with. We offer a wide range of storage and service options.
New tempered warehouses have an excellent location in the middle of the republic. Located on the edge of Pehřimov, with excellent access to the D1 motorway, 15 km away. Storage space over 400m2 offers storage space for up to 600 pallets. Another 200m2 is designed for convenient handling and handling of products.
Storage:
Pallets
Boxes
Products
Manipulation:
Reception - pallets, parcels, containers
Delivery - pallets, parcels, containers
Classification - by batch, date of consumption, etc.
Assembly - products, stands, gift boxes
Marking - products, packages, pallets
Packaging - products, parcels, racks, pallets
Distribution - Packaged, pallet
Products:
Labels - information, identification, graphic (including graphic design)
Adhesive tapes - white, transparent, brown, without printing
Foil stretch (white, dark),bubbles,
Packaging - cardboard boxes, envelopes, special pockets
Cardboards - corrugated cardboard for multi-product packaging or interleaving
Are you interested in our services? Fill in the contact form and we will contact you.