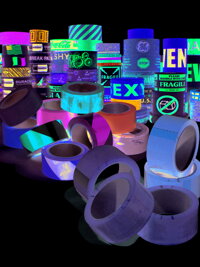 Adhesive tape is an indispensable helper in the packaging process. When choosing our products, we put emphasis on quality, cost and practical use. We offer you not only universal insulators, but also special adhesive tapes for any type of bonding: according to different surfaces, weights, bonding at different temperatures, humidity, etc. Choose PVC or PP adhesive tapes of standard or industrial quality, which are extra tear resistant and temperature fluctuations. Special reinforced and reinforced tapes suitable for packing very heavy objects. Besides this basic offer we also offer you printed adhesive tapes, according to your requirements.
No product matches current filter.
There are no products in this category.